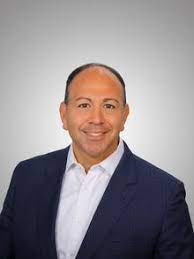 Christian Munafo
Chief Investment Officer
Christian has 21 years of experience in financial services and investment management, with the last 16 years focused on secondary investments involving venture-backed and growth equity-oriented companies and funds. During this time, he has also served on the boards of many of these companies and funds.
Prior to Liberty Street Advisors, Christian was CIO of SPIM overseeing all investment related functions. Christian still serves as one of the portfolio managers of The Private Shares Fund, formerly the SharesPost 100 Fund, and a member of the investment committee.
Prior to joining The Private Shares Fund investment management team and Liberty Street Advisors, Inc., Christian was Co-Head of the Global Private Equity Secondaries Practice at HQ Capital based in New York, a $10+ billion alternative investment firm headquartered in Germany. Prior to that, he served as Head of Secondaries at Thomas Weisel Partners. Christian started his career as an investment banker at Banc of America Securities.
In aggregate, Christian has helped raise more than $1 billion globally from institutional investors, corporations, pensions, endowments, and family offices, and has completed or overseen the completion of more than 100 secondary transactions representing over $1 billion in capital commitments.
Christian received his BA from Rutgers College.